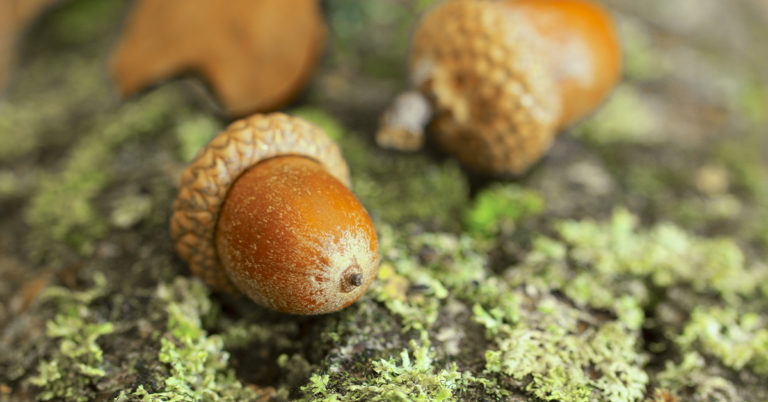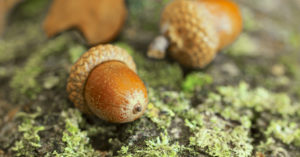 Do you live in a neighborhood with majestic, mature oak trees? Lucky you! Oaks provide bountiful shade cover in the spring and summer, producing a riot of color in the fall. They're among the most popular and common trees in New York, with several species native to Long Island.
If you live near oaks, you know they can be a bit messy, though, shedding leaves and acorns seemingly everywhere. Acorns sometimes end up in the strangest places, even mysteriously appearing inside your home. So how did they get there?
Why Are There Acorns in My Garage?
If you find acorns in your garage, they were likely brought there by rodents seeking a safe place to hide their autumn stash. If invaders have made further inroads into your home, you may find acorns in your laundry room, your closet, under your sink, or anywhere else warm, dim, and critter-accessible. Some people even find acorns stashed in their shoes or under their pillows!
Attics and crawl spaces are other locations you should check for acorns or additional indications that rodents are present. If you find a rodent's food stash, its nest is likely nearby, usually within 10 feet.
What Rodents Eat Acorns?
It may be surprising, but the answer to the question, "Do mice eat acorns?" is a resounding, "Yes!" We all know that squirrels are notorious acorn hoarders, but other rodents like mice, chipmunks, and voles also gather and consume acorns. Chewing on acorns also helps wear down rodents' ever-growing teeth.
Can Mice Carry Acorns?
Acorns may seem a bit large for mice to carry, but like other rodents, mice are resourceful and can carry disproportionately large items in their cheek pouches. Deer mice and white-footed mice are the most likely rodents to bring acorns into your home, and common house mice are less likely to be the culprits. Mice and other rodents can carry diseases that are spread through their tracks, feces, urine, or saliva, so if you see evidence of an infestation, you must act immediately to eliminate the problem.
If you have oak trees near your home, clear away fallen acorns and leaves that provide cover for foraging rodents. Keep your garage door closed, and seal any cracks or holes that provide an entry point for mice, squirrels, and other critters looking for a safe place to stash their food and spend the winter.
Twin Forks Pest Control® Can Help Make Your Home Rodent-Free
Twin Forks Pest Control® has been eliminating rodents for more than 20 years. Our trained wildlife experts will rid your property of unwanted pests, and we offer year-round protection plans, so your home always stays pest-free. At the first sign of problems, contact us for a free estimate by calling (631) 287-9020 if you're in the Southampton region, (631) 324-9020 if you're in or around Easthampton, or (631) 298-0500 if you're in or around Southold. We look forward to hearing from you.