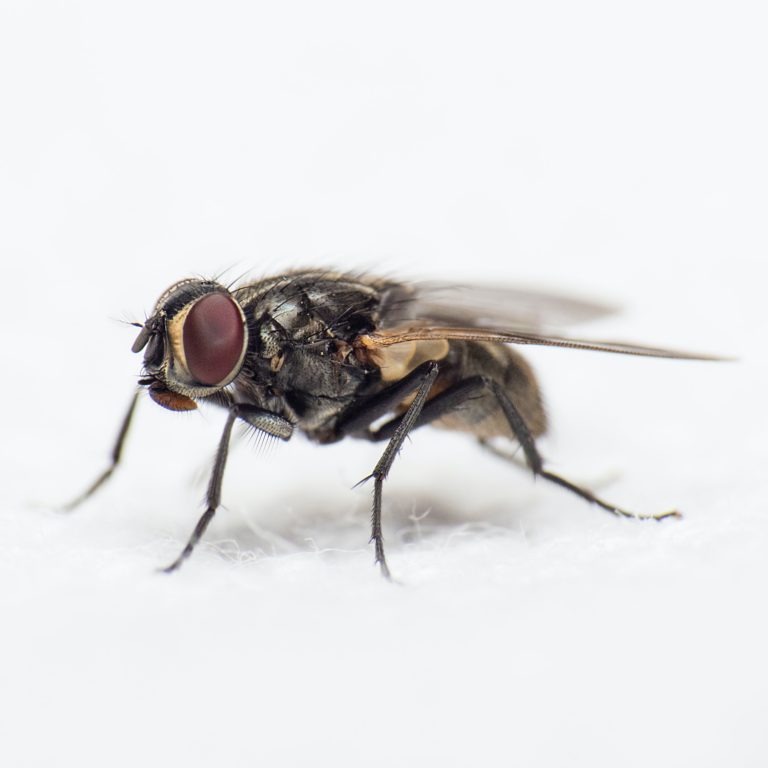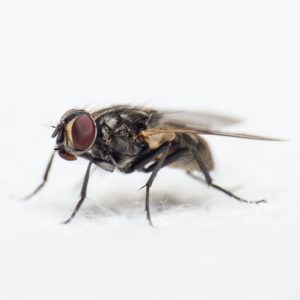 Flies are a common and generally annoying pest, likely to find their way into your home by scent. They are attracted to food smells and trash. There are over sixteen thousand different types of flies in North America alone. They are two-winged insects, which means they land more often than insects with multiple sets of wings. This is the primary reason that flies cause so much contamination. In reality, they are a lot more trouble than the minor annoyance many people take them for!
Fly populations tend to peak during the summer months. Open barbeques, picnic tables, and other outdoor food supplies, plus increased garbage production, make matters worse.
The Hidden Hazards of Flies
Flies are significantly more dangerous than the average person believes – this is mainly because of their tendency to feed on trash, manure, and other disease-ridden areas. You have no idea where a fly has been, so even if it only briefly rests on a dinner plate, or other frequently-touched areas, the possibility for contamination exists.
Flies are known for transmitting diseases such as cholera, typhoid fever, and dysentery. These are highly contagious sicknesses that can be severe and deadly. What's more, flies are known to transmit no less than 200 parasites and pathogens to humans. If you have an infestation, call the fly removal experts at Twin Forks Pest Control® today.
Twin Forks Pest Control® is Your Fly Control Specialist
The licensed and insured experts from Twin Forks will ensure that your home is fly free. We handle every step of the process and offer the following added services –
Building inspections.
Minor repairs for entry holes.
Attic inspections.
Attic cleanups.
Protect your family, your home, and business by getting rid of flies today. Our fly control specialists guarantee their work so you don't have to worry. Twin Forks Pest Control® only services homes and business that are east of Riverhead, so whether your home is in Mattituck or Montauk, we are available to get rid of your pests. Give the experts at Twin Forks Pest Control® a call today at 631-201-5646 to schedule your free estimate.