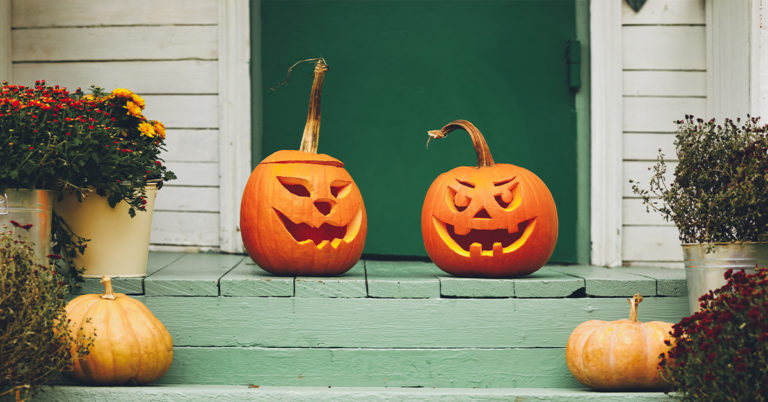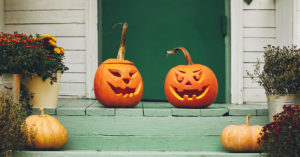 Fall decorating means pumpkins, especially for outdoor decorating. Whole or carved into jack-o-lanterns, pumpkins are frequently placed on porches, steps, and walkways to provide a festive seasonal touch.
Yet as cute as they are, pumpkins are a fruit that could attract bugs and/or rodents in addition to complementing your décor.
Do Pumpkins Attract Pests?
Unless you're using "pumpkins" that are ceramic, resin, plastic, etc., pumpkins will attract pests just like any other plant-based decoration. But unlike pine or holly boughs, pumpkins are fruits that critters will view as tasty treats, and some problems will be drawn to them immediately, while other pests will appear as the pumpkin slowly deteriorates and rots.
Think about the pests your garden attracts. Using live pumpkins as decorations isn't that different, except now you're "serving up" ripe, sweet fruit and putting it in plain sight for insects and rodents.
What Is Eating My Pumpkins at Night?
It might be easier to list what won't eat your pumpkin. The insects that consider your decorative pumpkins and jack-o-lanterns a feast include fruit flies, gnats, ants, and earwigs. If you grow your pumpkins, you also have to add aphids, squash bugs, snails, slugs, beetles, and vine borers to the list of insects that will prey on the pumpkins in your garden.
Regarding four-legged pests, squirrels, rabbits, rats, foxes, deer, and moles will happily eat your pumpkins. Deer- and white-footed mice will eat pumpkins at any part of the pumpkin's growth and life cycle, including the seeds you've planted. Young pumpkin plants are their favorite, though.
How Do I Protect My Pumpkins From Bugs?
The fresher the pumpkin, the better your odds because as the pumpkin ages and rots, it attracts more bugs. Still, a pumpkin only lasts about seven days at best, and carving pumpkins speeds up the deterioration and makes it easier for bugs to get to the sweet fruit inside. Weather will be a variable, too, with warmer weather making the pumpkin rot faster.
For best results, wait until the day before Halloween or the day itself to carve your jack-o-lanterns. The earliest recommended period to carve your jack-o-lantern is three days beforehand.
To help your whole or carved pumpkin last better and attract fewer pests, add a quarter teaspoon of bleach to a quart of water and spray the pumpkin. If it's a carved pumpkin, remove the pumpkin guts and spray the inside with the bleach solution.
Another technique is to pat dry the inside of the jack-o-lantern and spray the cut edges and inside of the pumpkin with undiluted bleach. Then rub a thin layer of petroleum jelly on the outside.
If you prefer lit jack-o-lanterns at night, use a citronella candle as an extra deterrent. Follow all fire safety guidelines since no one wants their Halloween to end with a fire.
Do Raccoons Eat Carved Pumpkins?
Yes, raccoons eat pumpkins. Because wildlife like raccoons, deer, voles, and squirrels, to name a few, like to eat pumpkins, some people toss their pumpkins into the woods after Halloween.
However, don't turn your jack-o-lantern into wildlife food if you use bleach, petroleum jelly, or paint on the pumpkins. It could make them sick or worse.
The National Wildlife Foundation also suggests cutting the pumpkin into chunks before tossing it into the woods for local wildlife. You can also save the pumpkin seeds from your carved pumpkin, and if you don't eat them yourself, they can be placed outside for the birds and squirrels.
Twin Forks Pest Control® Provides Pest Protection
The professionals at Twin Forks Pest Control® are the experts in all types of pest control. We have served homeowners on the East End for over 20 years. If you have a pest problem, we can solve it. Fill out our free estimate form or give us a call (631) 287-9020 if you're in the Southampton area, (631) 324-9020 if you're in the East Hampton area, or (631) 298-0500 if you're in the Southold area.