Hamptons Exterminator for Roaches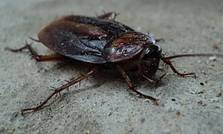 If you're in need of roach or cockroach control in the Hamptons or Eastern Long Island, Twins Forks Pest Control is Long Island's most effective company when it comes to removing these unwanted insects. As the temperature begins to change, you don't want to be finding roaches or cockroaches in your home. Roaches and cockroaches can transmit bacteria which can lead to infections and cause allergies. In addition to the diseases that roaches can transmit, they are simply unsightly looking pests. No one wants to flip on the light to find these insects scurrying across the floors inside their home. By calling Twin Forks Pest Control, we will take the necessary steps to protect you and your family from roaches and cockroaches.
What are roaches and cockroaches?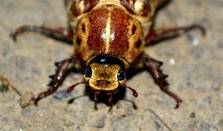 Roaches and cockroaches are oval shaped insects that are usually around 2 inches long. They have six legs and two antennae. Some roaches have wings, however, most cannot fly. Roaches and cockroaches are also known to eat anything, which is why they are often times found in the kitchen and near garbage cans.
Removing cockroaches from your home is important for keeping your family healthy and avoiding these nasty insects. The longer you wait to remove them, the more likely they are to reproduce and become an even bigger problem. American cockroaches can produce up to two egg cases each week with each egg case containing around 16 eggs. Don't wait any longer to contact Twin Forks Pest Control.
Cockroach Extermination Long Island FAQ
How much does it cost to get rid of a roach infestation? Pricing varies from case to case depending on the size of the house, severity of infestation, and other factors. Twin Forks Pest Control offers free estimates which will take these factors into consideration.
How do cockroaches get into a house? Cockroaches are excellent hitchhikers and travel in cardboard boxes and other forms of storage. They also use the plumbing connecting room to room to move around a house.
What attracts cockroaches to a house? Cockroaches are attracted to a number of different things in a home. First and foremost is a home easily accessible to food. Another thing that will attract a cockroach to a home is shelter from the cold. Come winter time cockroaches do not want to be outside in the cold and will seek a home for shelter.
What is the best method for ridding your house of roaches? Proper identification of species and acting fast on the problem. Acting fast is the most important part because roaches multiply very quickly. Once you identify roaches in your house, calling a Long Island roach removal expert like Twin Forks Pest Control should be your top priority.
Is roach extermination safe? Yes, when a licensed applicator from Twin Forks Pest Control is doing the job according to the label there is no reason getting roach extermination cannot be safe for you, your family, and pets.
How do I know if I have roaches or not? Proper identification is very important. If you're not sure about whether or not a bug you have seen on Long Island is a cockroach or not, contact Twin Forks Pest Control.
What types of cockroaches are there?  There are 3,500 types of cockroaches in the world, of which only around 69 species are found in the United States. Most common on Long Island is the German Cockroach, American Cockroach, Oriental Cockroach and Asian Cockroach.
How do I identify a cockroach? Cockroaches have flattened, broad bodies with long antennae and long hind legs. Each of their six legs has tiny sensory hairs. Adult roaches have wings that fold flat on their backs, but not every cockroach can fly. Most roaches are brown or black and can range anywhere from 0.07 inches to 3 inches in length, depending on the species.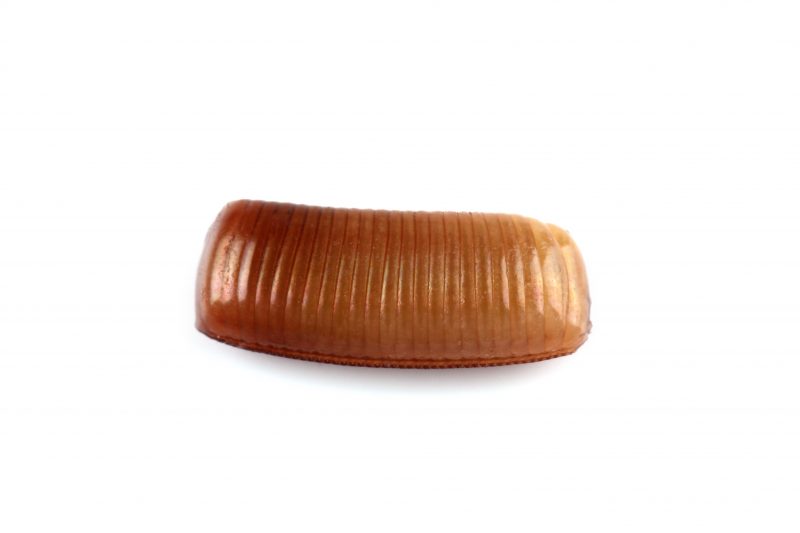 What do cockroach eggs look like?  The eggs of cockroaches are enclosed in a capsule, which contains several eggs. If found, an expert should be called to exterminate the cockroaches on your property.
Can cockroaches fly? Yes, certain species such as the American cockroach can fly.
What causes roach infestations? Wrong identification of insect, leading to nothing being done to curb roaches from breeding. Poor household cleanliness, high moisture, and storage of books or food packaging lead to infestations by giving roaches places to live.
How Twin Forks Pest Control Can Remove Your Roaches and Cockroaches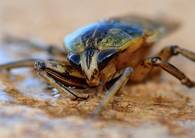 If you're tired of finding these vile insects in your house, let Twin Forks Pest Control help. Unlike other companies, we don't use dangerous chemicals that can be harmful to your family. Our removal methods usually involve bait traps, specially formulated dusts and sprays that are totally safe to use around your family and pets. Our protection plans will keep your home safe year-round and will stop the infestation of roaches and cockroaches.
Twin Forks Pest Control offers free estimates for all of your pest control needs. Call us today at any of our office locations or fill out our contact form so that we can begin the process of protecting your home.