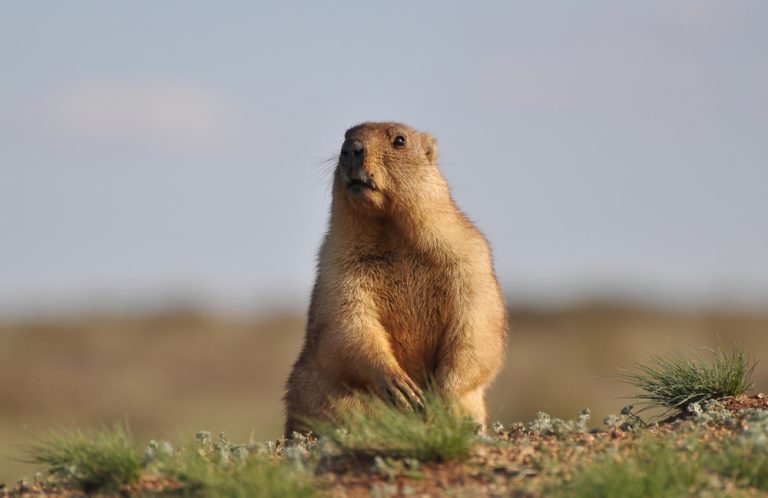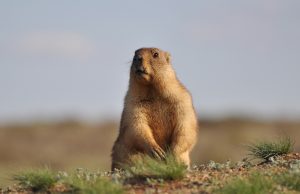 Groundhogs are ground-dwelling members of the marmot family that dig burrows underground to live, raise their young, and hibernate. While they are cute, groundhogs pose a serious risk to humans, not generally through disease but through destruction of property. If you have a groundhog infestation, it's critical that you address it before they cause irreparable damage to your home's foundation.
Groundhogs are known by other names including woodchuck, groundpig, whistlepig, and Marmota monax. They are aggressive, fighting off predators and other groundhogs with razor sharp teeth and claws, although they are occasionally kept as pets. According to a groundhog trainer at the Staten Island Zoo, groundhogs take an attitude of "kill 'em all and let God sort 'em out." While groundhogs can actually help farmers by aerating soil and eating smaller creatures which destroy crops, the damage that they inflict far outweighs any benefits.
An Appetite for (House) Destruction
By burrowing underneath homes, groundhogs can completely destroy a house's foundation. They have prodigious appetites and can eat over a pound of food per day. Several groundhogs may occupy a single burrow and the amount of destruction they can cause in one area is considerable. Groundhogs have been known to actually pull crops through the dirt into their burrows. They eat so much that their teeth actually grow 1/16" a week during their peak activity season. The burrows that groundhogs dig can cause damage to farm equipment and they have been known to chew through electrical wires.
Twin Forks Will Take Care of Your Groundhog Problem
If you have groundhogs on your property, it is critical that you get rid of them as soon as possible. The experts at Twin Forks Pest Control® will eliminate your groundhog problem. We handle every step of the process, including –
Minor repairs for entry holes.
Attic inspections.
Attic cleanups.
Protect your family and your property by getting rid of groundhogs today. Our wildlife removal experts humanely trap and remove whatever pests are invading your home. Our work is guaranteed so you don't have to worry once we leave. Give Twin Forks Pest Control® a call today at 631-287-9020 to schedule your free groundhog removal estimate. Whether you're in Montauk or Greenport, Twin Forks Pest Control® can help!