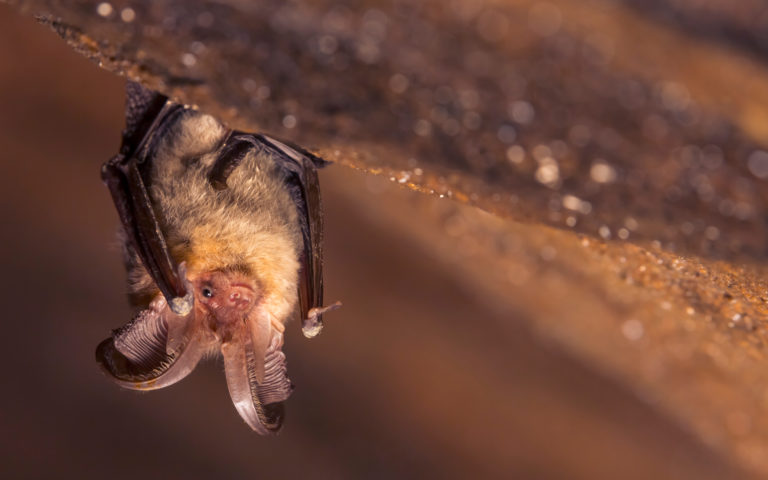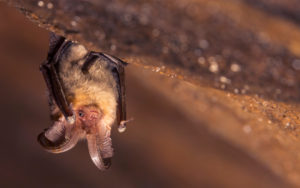 Residents of Long Island's East End are no strangers to bats. Long Island is home to 7 or 8 different species of bats; the United States is home to about 40 different species. These furry nocturnal mammals make their homes in old buildings, bridges, and trees, which there are plenty of throughout the Twin Forks. Bats can be beneficial to humans since they eat a vast quantity of insects every day, including moths, mosquitos, crickets, termites, and beetles. Bats have been conservatively estimated to help save $3.7 billion dollars a year in pest control. But having a bat nest in your home is a very serious problem that needs to be addressed quickly.
Bats are typically not aggressive towards humans and will not bite unless provoked or in self-defense. Even bats that are infected with rabies are not usually aggressive. Bat urine, feces, blood, and fur cannot transmit rabies. However, bat saliva is quite dangerous to humans. If you are bitten by a bat, or if you get bat saliva in your eyes, mouth, or nose, seek immediate medical attention. If possible, capture the bat so that it can be tested.
Bites and rabies aren't the only dangers. Bat droppings can carry histoplasmosis, which stems from the fungus Histoplasma capsulatum, and is transmitted when people inhale the spores. Histoplasmosis initially presents symptoms that resemble the flu – headache, shortness of breath, fever, joint/muscle pain. Some victims have no symptoms at all. Young children, the elderly, and people with weak immune systems are more susceptible, as are those who work in roofing and HVAC. The majority of histoplasmosis patients recover, even from advanced cases of most strains but the most severe variant, differentiated histoplasmosis, can be fatal.
Twin Forks Will Get Rid of Bat Infestations
Needless to say, if you see or hear bats in your home, it is crucial that you get rid of them immediately. The experts at Twin Forks Pest Control® will eliminate the bats in your home or office quickly and efficiently. We handle every step of the pest removal process, including:
Building inspections for termites, rodents, and insects.
Minor repairs for entry holes.
Attic inspections.
Attic cleanups.
Protect your family and your home or business by getting rid of bats today. Our wildlife removal experts humanely trap and remove whatever animals are invading your space. Our work is guaranteed, so you don't have to worry once we leave. Give Twin Forks Pest Control® a call today or fill out the form to schedule your free bat removal estimate. Whether you're in Mattituck or the Moriches, Twin Forks Pest Control® can rid your home of unwanted wildlife.