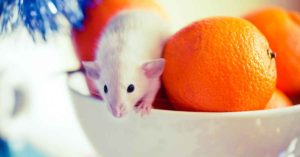 Cold weather is starting to arrive, and what do you do when the weather gets cold? Go inside, where it is warm. The winter months are when you see fewer bugs because they are doing the same thing. Having pests seek shelter in your home is not the holiday guests you were hoping for.
How Do I Keep Pests from Coming into My Home
If you want rock-solid strategies for helping to keep the pests at bay, the National Pest Management Association (NPMA) is your best starting point. Their hit list should be your top priority for vermin proofing your home.
Check your home's exterior for cracks and holes. These can give access to more than just insect life. For instance, a mouse can fit through a hole the size of a dime. Be sure to double-check the places where utility cables and pipes enter the home.
Check all the weather-stripping around the basement foundation and windows. If you find anything loose or peeling, replace it.
Firewood makes an excellent nesting place for ants, mice, and other vermin. Storing firewood next to your home makes it easy for them to gain access. To avoid giving them a chance, all woodpiles are at least 20 feet from the house.
Clutter makes great spaces for rodents to hide. Make sure boxes are stored off the floor and keep all storage areas well organized.
Eliminate all moisture sites, especially leaking pipes and clogged drains. Kitchens and bathrooms deserve extra attention when inspecting for moisture issues as these areas are particularly vulnerable to cockroach infestations.
Inspect and repair any damaged window screens.
Install door sweeps.
Make sure all vents to chimneys are screened.
Keep attics, basements, and crawl spaces well ventilated and dry.
What are extra precautions I can take to keep pests out?
Of course, if you really want to go all out and take the more precautions there are a few other steps you can take. Family Handyman advises a few more (and is also an excellent source for step-by-step instructions on how to do them).
Trim trees and shrubs so that their branches and leaves are not touching your home. Pests can use these as highways into your house.
Clean up your yard. Deny them the mulch and wood chips that are prime nesting materials.
Clear out your gutters.
If you have fruit trees, remove the fruit from your yard. During the cold months when food is scarce, fallen fruit will attract a wide variety of pests.
Clean up your kitchen. For the same reasons as above, deny them sustenance.
Trust Twin Forks Pest Control® to Deal With Winter Pests
Twin Forks Pest Control® has more than 20 years of pest control experience. Our experts will rid your property of unwanted pests and offer protection plans so that your home stays pest-free year-round. Contact us at the first sign of pests. Get a free estimate by calling (631) 287-9020 if you're in Southampton, (631) 324-9020 if you're in Easthampton, or (631) 298-0500 if you're in Southold. We look forward to hearing from you.