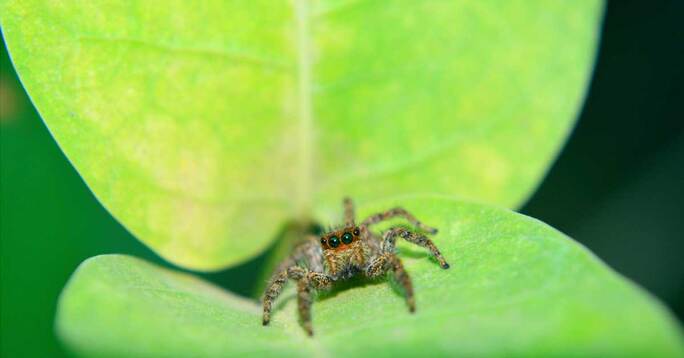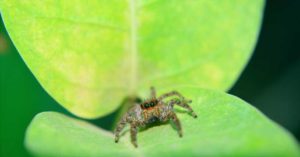 The sheer sight of a spider can make anyone's skin crawl, for good reason. Depending on the type of spider, it can inflict painful and even potentially fatal bites. While bites from spiders that live in their natural outdoor habitat aren't always dangerous, indoor spiders can prove much more lethal. However, not all spiders are dangerous and many will eat other nuisance insects such as mosquitoes. As pest extermination experts, Twin Forks Pest Control® is here to provide you with information about three particular species.
Sac Spider

Sac spiders are among the spiders found on Long Island. They are usually light-colored and have dark fangs. Unlike some other spiders, sac spiders can't weave large webs, so they weave tiny silk sacs instead. They can roam inside of vegetation and inside your home on their journey to find insects to eat. However, if you see a sac spider in your home, it is best not to intimidate it as they are moderately poisonous and offer a bite with necrotic venom that can cause painful and itchy sores.

Cellar Spider

Cellar spiders or "daddy long legs" are commonly found on Long Island. They are attracted to damp, dark spaces, including cellars and basements, and identified by their eight long, skinny legs and small body. They can be pale yellow, light brown, or gray. Fortunately, if you find a cellar spider in your home, you don't have to panic because they are simply trying to find insects to eat. Also, they are not known to be poisonous and rarely bite humans. At most, they are just a nuisance.

American House Spider

The American House spider is commonly found on Long Island. Homeowners can commonly find their signature tangled cobwebs in the corners of windows and attics to catch insects, such as flies and mosquitoes. American House spiders have long legs and a round brown abdomen with speckled white and black patches. As far as their behavior, they are not aggressive with humans. They can even choose to play dead to avoid confrontation. However, when cornered, they will bite you. Luckily, their venom is not lethal to humans.
Trust Twin Forks Pest Control® To Remove Spiders from Your Home
The Twin Forks Pest Control® team is here to address your indoor pest control needs, including efficient spider extermination. We have brought peace of mind to homeowners across the Eastern Long Island area for over 20 years. Take the first step today and fill out our free estimate form or call (631) 201-5646 if you're in the Southampton area, (631) 324-9020 if you're in the East Hampton area, or (631) 298-0500 if you're in the Southold area.