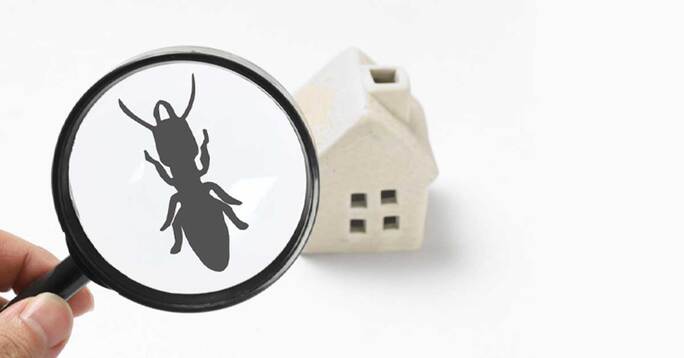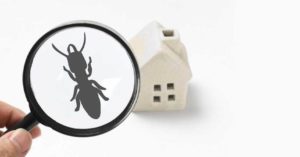 Having uninvited guests in your home is never pleasant but having an infiltration of termites is as irritating as it is hazardous. Though termites can bite humans for self-defense, as stated by Owlcation.com, the real danger comes from termites threatening the physical foundation of your home. As professional pest exterminators, Twin Forks Pest Control® has extensive knowledge on termites and how to identify signs of an infestation.
Hearing Noises In Your Walls
One of the earliest signs is also probably the most irritating, and that is hearing chewing and banging noises coming from inside of your walls. If you do indeed have an infestation of termites, the noises are coming from worker termites and soldier termites. OrkinCanada.ca informs us that soldier termites signal danger to the rest of the colony by banging their heads against the wood and worker termites eat through wood.
Seeing Discarded Wings
Another solid sign that you have a termite infestation is seeing a pile of wings. These wings come from swarmers, which ThisOldHouse.com reports are reproductive male and female termites. Swarmers leave the nest to find a new location to mate with other termites and build a new colony. Once they land on their destination, they shed their wings.
Finding Mud Tubes
Seeing miniature tube-shaped mud structures in your home is a common warning sign of a subterranean termite infestation. Subterranean termites build structures that we call mud tubes out of dirt and their own droppings. These mud tubes offer a safe path for termites to travel to and from your home, explains RAC.com.au.
Noticing Damage To Your Wood
Possibly the most troubling sign of a termite infestation is seeing damage in the wood of your home. Termites eat wood for their own nourishment and destroy your home's structural foundation in the process. TodaysHomeOwner.com warns us that as termites chew away at the wood inside of your walls, they hollow out the wood leaving holes and grooves behind. This is hazardous because this can result in uneven floors, cracks in your ceilings, and fragile floorboards.
Twin Forks Removes Termites From Your Home
Twin Forks Pest Control® is home to trained pest control experts that will effectively rid your home of termites and other indoor pests. For long-term protection and prevention, you can even sign up for our protection plans so we can treat your home monthly to keep it pest-free. Reclaim your home by getting a free estimate today or calling (631) 201-5646 if you're in Southampton, (631) 324-9020 if you're in Easthampton, or (631) 298-0500 if you're in Southold!