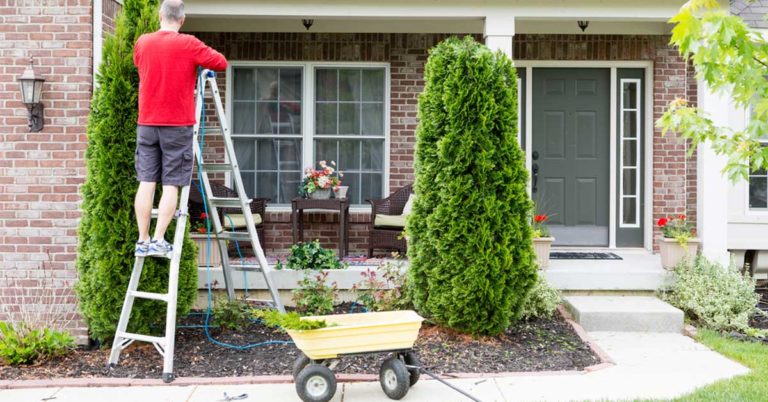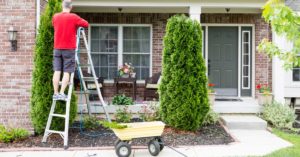 Fall is right around the corner, and that means shorter days, cooler temperatures, and football. Unfortunately, it also means that summer bugs will be looking for a warm, safe place to live for the winter. Make sure that your home doesn't become their destination of choice with these helpful tips.
Seal the doors and windows.

 
Replace all of that old weather-stripping and old caulk around your entryways, windows, and especially your cellar and garage doors. Crickets and mice, in particular, like to move into basements during the winter. A couple of hours of work on a Saturday afternoon can not only help protect your home from becoming a bug haven, but it can also help save you money by preventing heat from escaping.
 

Eliminate outside garbage.

Don't give mice, raccoons, or squirrels a reason to come to visit your home. Don't let garbage pile up outside and keep lids firmly on outside garbage cans. If you are throwing away food garbage, don't throw away open containers. Put all food garbage in plastic bags to prevent spillage. Animals can smell food over great distances and will come to investigate.

Stay on top of your yard maintenance.


 
Keep the grass trimmed short, and don't let fall leaf piles get out of control. Ticks and other bugs actively hatch from leaf piles, woodpiles, and mulch, keeping them minimum.

Inspect your roof, soffits, and chimney.


 
Birds, squirrels, and rodents can make their way into your home using the smallest entry holes. We've seen small birds fit through holes an inch wide and squirrels through openings barely twice that size. Once they move in and build nests, you have the potential for a perennial problem.

Get rid of water sources.

Go through your home and make sure you address any leaks or unexpected sources of moisture. Most pests only need two things when searching for a new home – a place to build a nest and a water source. A steady source of freshwater makes your home very attractive to both furry and insect invaders. Leaks also mean issues with pipes and can lead to mold and widespread water damage. Take care of any potential problems at once by quickly addressing any signs of leaks and excess moisture.
Trust Twin Forks Pest Control® to Get Rid of Indoor Pests
Twin Forks Pest Control® has over 20 years of experience eliminating indoor pests. Our trained experts will effectively rid your home of unwanted guests quickly and safely. We offer year-round protection plans, so we ensure that your home always remains pest-free. At the first sign of indoor or outdoor pests, feel free to contact the experts. Get a free estimate by calling (631) 201-5646 if you're in Southampton, (631) 324-9020 if you're in Easthampton, or (631) 298-0500 if you're in Southold. We look forward to hearing from you.