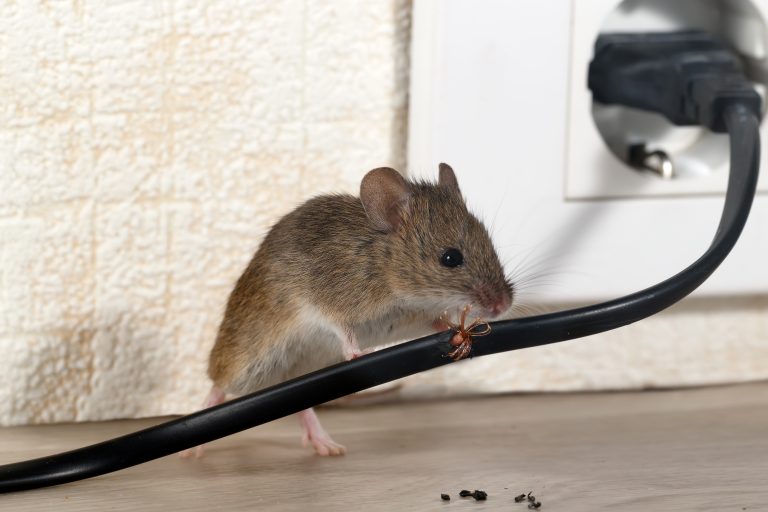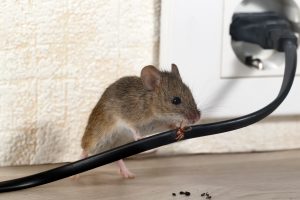 We all dream about being somewhere hot during the winter months, but humans aren't the only ones looking for somewhere warm to hibernate! While it may still be fall, NOW is the time to take steps towards winter pest control. As the temperate continues to drop, tiny rodents including the house-mouse, white-footed mouse, and the meadow jumping mouse are looking for a place to spend the winter months. Common places you may find these unwanted rodents include your garage, pool house, shed, basement and any sheltered environment they are able to find.
The Dangers of Mice
These tiny critters can LOOK cute but they can cause irreparable damage to your home or even worse, make you ill in the process. Mice are VERY small making it very easy for them to get into almost any space. Once they find a place to hide, the mice will chew through almost anything, including wood, cardboard, insulation, electrical wires and more.
If you're still not convinced, mice can also transmit diseases that can be fatal to humans such as the hantavirus. The lung infection is caused by a microbe that can be found in rodent droppings, saliva, or urine. The virus is carried by deer mouse and white-footed mouse, and both currently reside on Long Island.
Damage from mice can go undetected for months or even YEARS! Most people don't realize they're been invaded until something catastrophic happens, which is why it's important to prevent the rodents from coming into your home.
Call the Mouse Control Experts Today!
The licensed and insured experts from Twin Forks Pest Control® will make sure your home is pest-free. East End pest control expert and business owner Brian Kelly believes prevention is better than a cure. It's important to take steps NOW to protect your home before those unwanted house guests make it their home. Call the experts at Twin Forks Pest Control® today